Zaroni Advogados (www.zaroniadvogados.com.br) is a renowned law firm in the provision of high standard customized legal services for Brazilian and foreign companies doing business in the country. In this sense, the firm increases its acknowledgement yearly by its great commitment and partnership with the Dutch community, embodied into several actions, such as professional and university exchange programs with entities of that country. Nowadays, the law firm hosts the Representative Office of BRADUTCH in Rio de Janeiro and is a member of the Advisory Board of Rio de Janeiro of Dutcham.
In 2016 Zaroni Advogados joined the association Law Link International, which is one of the most important multilateral networks of law offices worldwide, as the sole Brazilian representative, in association with 19 different countries, including the Netherlands, where Zaroni Advogados holds associated firms in 10 different cities.
Moreover, Zaroni Advogados has established a strategic partnership with the Dutch law firm Damsté Advocaten, with head offices in Enschede and Amsterdam, with the aim to improve services provided to its clients, which are located in Europe and operate in Brazil, in order to reduce cultural and linguistic barriers by the settlement of a successful exchange program and in joint visits to its clients.
Zaroni Advogados is a multidisciplinary law firm, founded with the purpose to provide companies with the purpose to provide companies with global legal and tax advice, including but not limited to corporate law, contracts and agreements, administrative and judicial litigation, administrative law and tax law.
Zaroni Advogados
+55 21 3570-8800 (Rio de Janeiro)
+55 11 2626-4043 (São Paulo)
+31 20 760-7989 (Amsterdam)
contato@zaroniadvogados.com.br
https://www.linkedin.com/company/zaroni-advogados/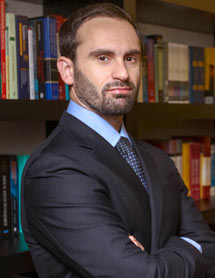 Bruno Zaroni
Founding partner of Zaroni Advogados, Bruno has solid academic formation, studying in the main legal and tax institutions in the country. He graduated from the Federal University in Rio de Janeiro (UFRJ), has well as attended specialization courses in Tax Law at Getúlio Vargas Foundation (GVLaw) in São Paulo and MBA in Tax Management at Instituto de Pesquisas Contábeis, Atuariais e Financeiras Foundation (FIPECAFI), part of the Accounting and Actuary Department at FEA/USP.
Bruno is fluent in English and Spanish, and he is on duty of the tax Consulting and litigation areas of the legal firm and Public Law in general. Due to the experience acquired along his professional history he has extensive performance in matters related to maritime, construction and oil & gas law and the respective supply chain, assisting the admission and stabilization of several companies into the Brazilian market in the last years.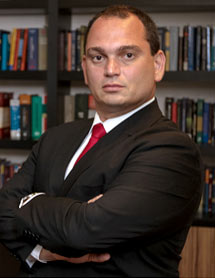 Raphael Zaroni
Founding partner of Zaroni Advogados, Raphael graduated from the Pontifical Catholic University in Rio de Janeiro (PUC-Rio) and attended to post-graduate courses in Business Management at IBMEC-Rio and Business Law at PUC-Rio. He is on duty for the international, corporate and contractual areas of the law firm, having built up a solid career along his work in corporate law. In the last years, he has worked in legal departments for large companies and law offices.
He has large experience in corporate consulting and advisory in international law, in organization of foreign companies procedures in the country, M&A, and negotiation, elaboration and revision of several agreements, as well as corporate acts. In addition to that, shareholders agreements, joint ventures constitution, and company's consortiums. He has deep knowledge in regulatory matters related to corporate law. He is fluent in Portuguese and English.